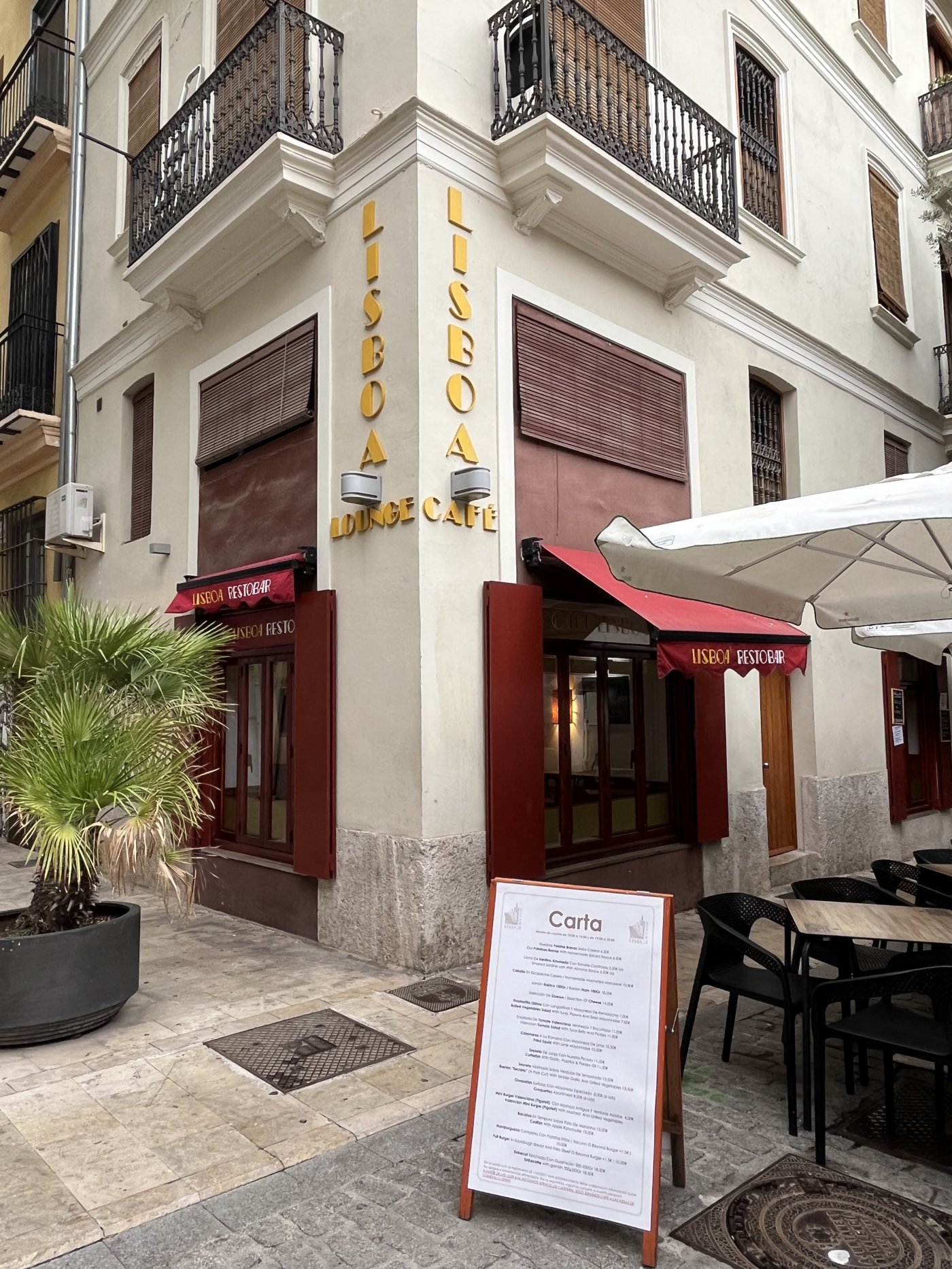 REMEMBER Who we are
The Lisboa Restobar of Toni Rodilla, co-founder and soul father of the establishment. Because the history of one cannot be understood without that of the other.
We have to go back more than 27 years and move to Calle Caballeros, where Toni and Pep Benet founded Café Cavallers. In 1985 the partners took over Café Lisboa which, at the time, was on the same street. Years in which the Carmen neighborhood teemed with life. They maintained their location until 1995, when they moved to Plaza Doctor Collado, to the same building where the Lonja del Aceite was historically located. Hence the centennial olive tree that recalls that origin at the doors of the premises.
Until now, Lisboa has been a meeting place for Valencian society and culture. Usual center for exhibitions, gatherings, presentations and witness to debates and unrepeatable moments. The cultural concerns of Toni and Pep were the engine of that scenario. Concerns fueled by his deep-rooted Valencianism, the product of a mother who only spoke Valencian and, by the supportive side of those roots.
In 2007, "Pep el del Lisboa" left, too soon. In 2008 the financial crisis shook the country. In 2020 the global pandemic arrived. And even so today we are still here, at the foot of the canyon.
In the midst of all this, Lisboa went from being a "café" to reinventing itself into what it is today: a bistro with simple but tasty food, where you can stop for a vermouth, eat and rest after a busy day in the center or where to have dinner and have a few drinks.
But the essence of the Lisboa Restobar does not stop at its location or its reinvention but is, above all, in the people.
Because at Lisboa Restobar we are also Patty, Vicen, Sule, Adrián, Adriana, Rebeca, Tom, Carlos, Jose, Hugo João… A team committed professionals who put their effort and their best smile every day, to offer you the best service.
We are Lisboa Restobar and we are delighted that you have chosen us.
Thank you.